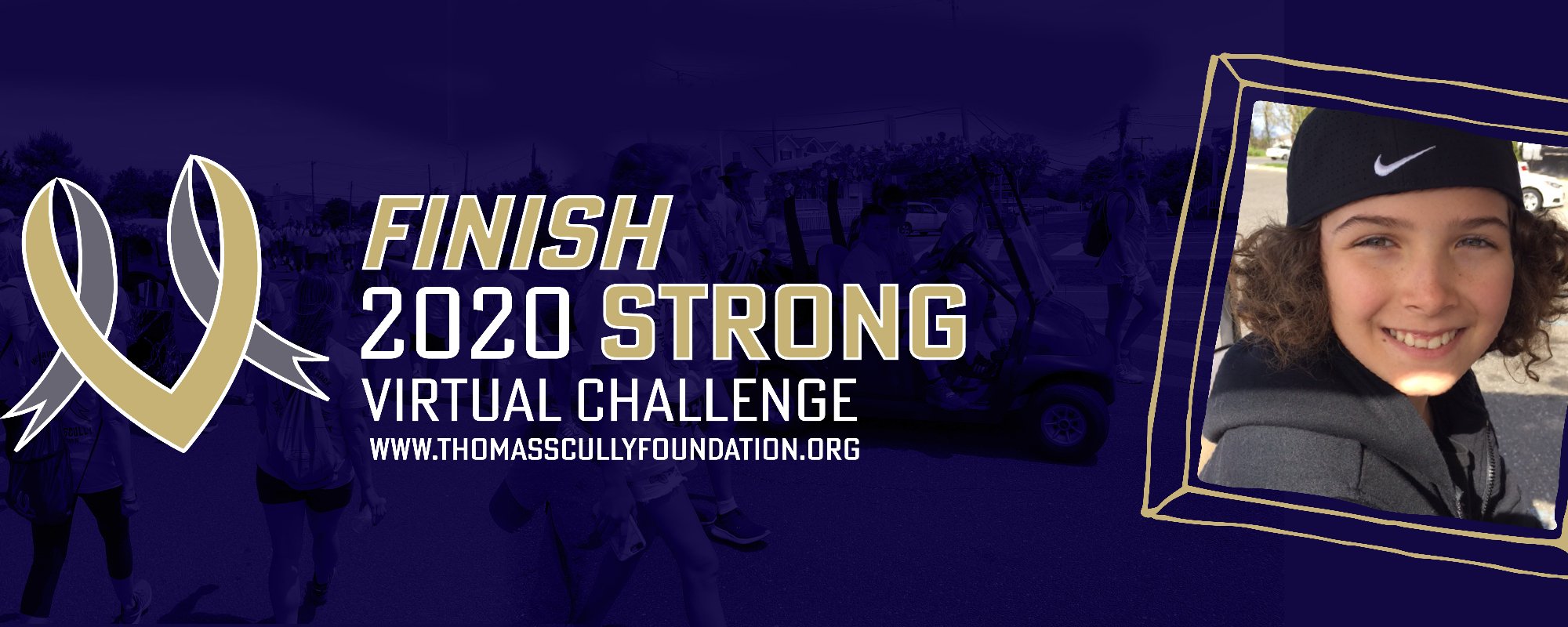 WHEN
Wed September 9 - Thu December 31, 
DESCRIPTION
We are trying something new here folks! We are going virtual and hope you will join us!
We have all been impacted by Covid over the past few months, we have given up our usual routines and freedoms to help flatten the curve. We all had to make sacrifices for the greater good of the country by changing our normal.
Children fighting cancer have been giving up everything just to try and beat cancer since before Covid and will do the same after Covid. Covid has made an already tough situation even tougher by increasing isolation, boredom, fear from being immunocompromised and uncertainty about what the future holds.
We are hoping this race will help us collect donations to bring a little bit of happiness to these children especially during these trying times.
Not only will the donations collected benefit the children battling cancer, but we can all use the benefits of getting outside and enjoying the fresh air during this pandemic! Whether you choose to walk, run, bike, swim, or even skip, we ask you to just maintain social distance from those around you and to wear a face mask when others are nearby.
Lastly, be sure to share with all your friends and family! Include children in the race, as I have learned over the years it really does go a long way for children to participate in charities. It helps to build compassion and empathy towards others who may be less fortunate than you and gives a sense of contribution and accomplishment.