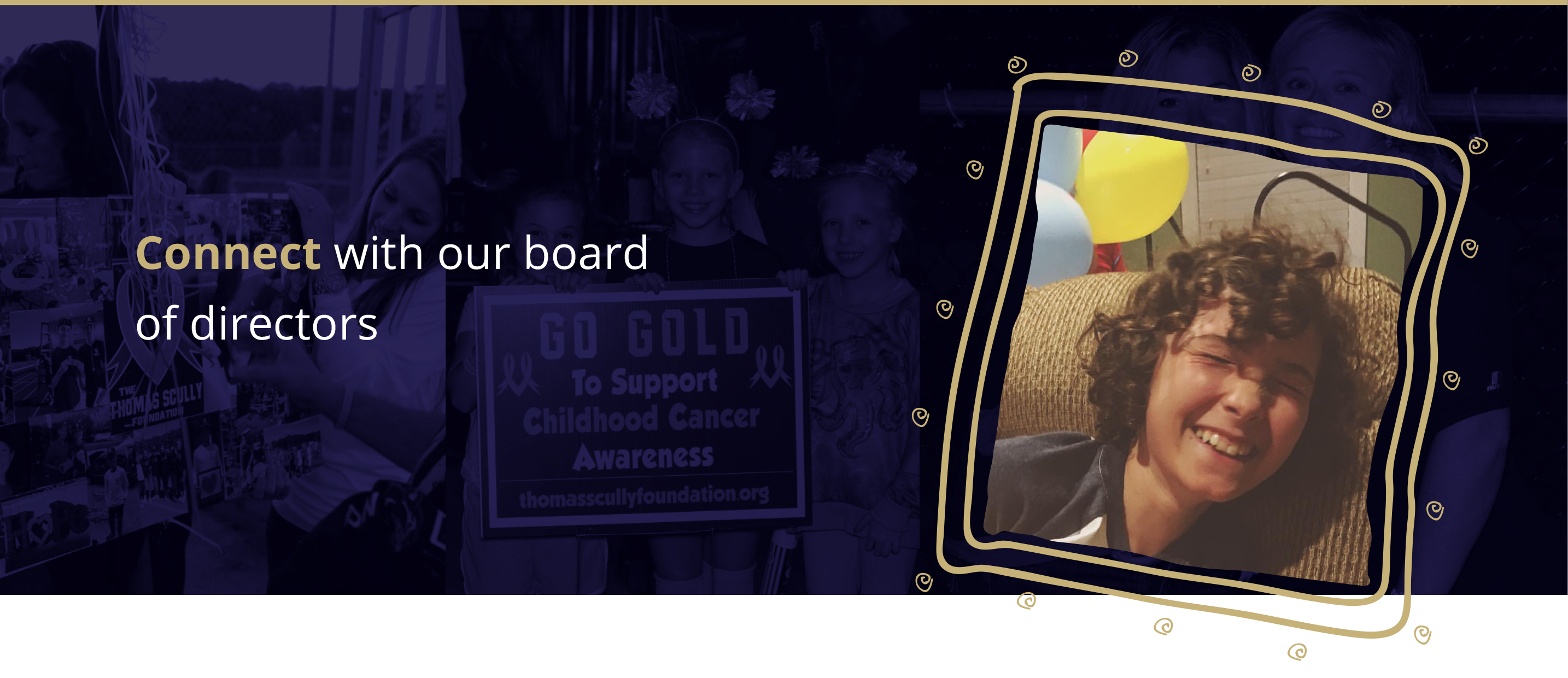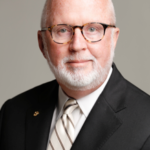 Gerry Byrne
Vice Chairman, PMC
(Penske Media Corp)
PMC owns leading entertainment, fashion and digital media brands that include Variety, WWD, Deadline Hollywood, IndieWire, Hollywood Life, TVLine, and The Robb Report. Byrne's decades of accomplishments as a media executive, entrepreneur and community leader are highlighted by a long run as publisher of Variety where he dramatically transformed that business into a powerful, diversified, global media brand. The start-up publisher of both Electronic Media and Crain's New York Business, Byrne also successfully created The Quill Awards for NBC before he led a division of Nielsen that included The Hollywood Reporter, Billboard. Adweek and Backstage. Additionally, Byrne's media and entertainment consultancy, Fidelis Global Enterprises, launched in January, 2010, has partnerships and clients that include Washington Life Magazine where he continues to serve as Executive Chairman.
A staunch believer in "participation", Mr. Byrne is on the boards of numerous not-for-profits including Military Adaptive Sports Inc. (The 2016 Invictus Games), Fisher House, The Intrepid Museum, Veterans Advantage (Advisory Board), The Bob Woodruff Foundation, The Fisher Center for Alzheimer's Research, Friends of the Vietnam Veterans Plaza, The Creative Coalition, The Hamptons International Film Festival (Advisory Board), The IFP – Independent Filmmaker Project, The John A. Reisenbach Foundation (Chairman), The Armory Foundation and The New York City Police Museum. He is also on the U. S. Advisory Council of the IESE Business School, University of Navarra in Barcelona, the Advisory Board of the Fordham University Gabelli School and the Board of the John Jay College of Criminal Justice. In November 2012, Mr. Byrne also launched, as Founder/Chairman, the first ever Veterans Week NYC, a series of events dedicated to honoring and supporting veterans and their families. And in May 2017, as Founder/Chairman, Mr. Byrne launched Veterans on Campus NYC, a veteran's support consortium comprised of all the NYC colleges and universities where veterans attend on the GI Bill. Mr. Byrne was awarded the "Salah M. Hassanein Humanitarian Award" at ShowEast '96, New York's Elaine Kaufman Cultural Center's 2002 Distinguished Service Award and the NYPD Marine Corps Association 2002 "Semper Fi" Award for his work in the community. And in June 2009, NYC Mayor Michael Bloomberg presented Mr. Byrne the "Made In NY" Award for his support of Gotham's entertainment and media industries. In June 2014, he was inducted into the MIN Sales Executive's Hall of Fame. Mr. Byrne is a member of The British Academy of Film & Television Arts and The New York Athletic Club.
A 1966 graduate of Fordham College, Mr. Byrne served as a Marine Officer in Vietnam in 1968/69 and was awarded the Navy Achievement Medal with Combat V.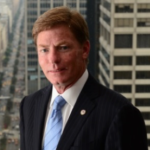 Kenneth Fisher
Partner, Fisher Brothers
Chairman & CEO, Fisher House Foundation
Co-Chairman, Intrepid Sea, Air & Space Museum
Unwavering excellence is the principle that Kenneth Fisher brings to every facet of his life, from his extensive philanthropic work to his role as part of the third-generation of leadership for Fisher Brothers, a diversified real estate firm that's active nationwide.
At the forefront is Ken's commitment to supporting the needs of active-duty military personnel and veterans, which spans more than 25 years. As Chairman and CEO of the Fisher House Foundation, he oversees a network of 71 Fisher Houses for military and veterans' families throughout the United States, United Kingdom, and Germany. These homes provide much-needed housing to more than 30,000 families each year, allowing them to stay close to loved ones being treated at major military and VA medical centers.
Since its inception the Fisher House Foundation has helped more than 277,000 families, saving them an estimated $320 million in out-of-pocket travel and lodging costs. The non-profit has also awarded more than $11 million in scholarships and received the highest rating from Charity Navigator, America's largest independent evaluator of charities, for 12 straight years.
Early on in his professional career, Ken understood the role that good governance and high industry standards in real estate can play in strengthening neighborhoods. As a senior partner at Fisher Brothers, he is responsible for managing, marketing, and leasing a portfolio of more than 6.5-million square feet of class-A commercial properties in New York City, Washington D.C, and around the country. In addition to serving on the executive committees of the Real Estate Board of New York (REBNY) and the Washington D.C.-based Real Estate Round Table, Ken is also an executive committee member of the City Investment Fund, a $770 million initiative established in 1996 to stimulate communities throughout New York City's five boroughs through real estate investment.
Ken's 35-year career in the real estate industry and long-time advancement of New York City's civic sector through his role on such boards as the Jackie Robinson Foundation and the New York's Finest Foundation was recognized by the Real Estate Board of New York with a Harry B. Helmsley Distinguished New Yorker Award in 2015.
In his work on behalf of service members, Ken continues a legacy started by his late uncle Zachary Fisher, who created the Fisher House Foundation in 1990. The non-profit is part of Fisher Family Charities, which includes the Intrepid Fallen Heroes Fund, the Intrepid Relief Fund and the Intrepid Sea, Air, and Space Museum, where Ken also serves as co-chairman.
In 2007, Ken was selected from a field of 200 nominees for inclusion as one of "America's Best Leaders," a collaboration between U.S. News & World Report and Harvard University's Center for Public Leadership that defines a leader simply as a person who "motivates people to work collaboratively to accomplish great things."
That same year Ken was appointed by former President George W. Bush to the President's Commission on Care for America's Returning Wounded Warriors, which conducted a comprehensive review of the care provided to soldiers who return from the battlefield.
Among its recommended proposals was the need to strengthen support systems for families relocating to care for wounded service members, an idea the Fisher House Foundation helped pioneer more than 17 years prior.
For the 2.8 million veterans of the wars in Iraq and Afghanistan – and the families who lost loved ones in the conflicts – a drawdown in fighting did not mean an end to their struggles, as many veterans dealt with life-changing injuries, mental health challenges, and inadequate access to federal support.
As the needs of veterans has grown, the Fisher House Foundation has continued to expand its initiatives, providing scholarships to military spouses and their children; airline tickets to injured service members; and funding support to other non-profits that improve the quality of life for military veterans and their families in innovative ways.
In 2009, Ken received the Association of the United States Army's Highest Civilian honor, the George C. Marshall Medal. When the Friars Club, a longtime supporter of service members, decided to present the Lincoln Awards in 2015 to recognize exceptional citizens who provided opportunities and support to American veterans, they chose Ken Fisher as an inaugural recipient.
Recognizing the power that sports has in giving wounded and injured service members an opportunity to bond and heal through competition, Ken has been deeply involved with the Invictus Games, founded by Prince Harry in 2014. Ken established the non-profit Military Adaptive Sports Inc. (MASI) to host the Invictus Games Orlando 2016 presented by Jaguar Land Rover in May. As Chairman of the Organizing Committee, he will not only help oversee a week-long series of sporting events for 500 military competitors, but also an international symposium aimed at easing the transition of returning service members to civilian life.
A graduate of Ithaca College, Ken received an honorary Doctor of Commercial Science from the university in May 2016. The award caps a series of distinctions, inductions, and high civilian honors from a wide-ranging list that includes the Department of Veterans Affairs (The Secretary's Award, 2004); Department of Defense (Medal for Distinguished Public Service, 2012, 2013); the Special Forces Association (Honorary Green Beret, 2007); the United States Marine Corps (Honorary Marine, 2011); the Order of Military Medical Merit (Inducted 2001); the Paralyzed Veterans of America (Public Awareness Award,); A+E Television Networks (Lives That Make A Difference Award,)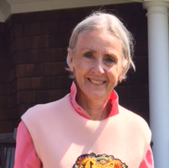 An accomplished Fashion Model whose career launched in the mid 1960's and spanned well over two decades, Liz Daly Byrne has worked with many of the world's premiere international designers and Seventh Ave couturiers. A New York City native, Liz was a member of the Mannequin Agency before joining Ellen Harth and Elite Runway.
Married in 1969 to publishing executive Gerry Byrne, Vice Chairman of Penske Media, Liz successfully continued her career in Fashion while adding parenting as another starring role. Daughter, Megan, born in 1974, is a working actress and a Middlebury College grad with an MFA in Acting from UC Irvine.   Son, Gavin, born in 1977, is a Fordham grad and web development entrepreneur. He's presently head of Product Development at Bollywood Music's SAAVN. Both reside in New York City. Not limiting her activities to just Fashion and motherhood, Liz also has been an active host/partner in Gerry's career which has included positions as launch Publisher of Crain's New York Business, Publisher of Daily Variety and Variety, CEO of Stagebill Media, Chairman & Founder of The Quill Awards (with NBC) and SVP of Nielsen's Entertainment & Media Group. He was also Founder/Partner of Fidelis Global Enterprises LLC, a media and entertainment consultancy.
Additionally, an active community volunteer, throughout the 80's and 90's Liz was the United Nations representative for NGO, Operation Smile, traveling on medical missions to both Russia and Columbia. The New York City Police Museum and the annual NYC United States Marine Corps Birthday Gala benefiting Fisher Houses have also benefited by her active involvement and support.
Health and fitness conscious, Liz is a long distance swimmer and has twice run both The New York City Marathon and the Marine Corps Marathon in Washington, D.C.
Liz, a dual citizen of both the United States and Ireland, resides in New York City and Quogue, Long Island. She is a member of the Quogue Field Club, The Quogue Beach Club and The Shinnecock Yacht Club.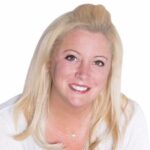 Heather M. Llorca-Kropp, CWCMS
Vice President of Marketing and Channel Management, DUKAL Corporation
2015-2016 - Chair, Professional Women in Healthcare
2017-2020 Treasurer, Comsewogue Youth Lacrosse
Heather Llorca-Kropp, now in her 15th year at DUKAL Corporation, serves as the Vice President of Marketing and Channel Management. She is a member of the company's executive team.
Since joining DUKAL Corporation in 2004 she has held several key positions in the company including overseeing the marketing and product development teams.  In her current position she is responsible for the company's marketing, branding and public relations globally.  She additionally oversees the channel management strategy and is responsible for partnership strategies with DUKAL's national distribution partners and group purchasing organizations.
Prior to joining DUKAL Corporation, Mrs. Llorca-Kropp was with Darby Drug Co., where for over 5 years she held several positions in sales and marketing with primary responsibilities in the medical division.
Heather Llorca-Kropp is currently the Past Chair of Professional Women in Healthcare (2015-2016).  She has held multiple positions on the PWH Board of Directors over the past 12 years.  In addition to her work with PWH she has held positions with the Healthcare Industry Distribution Association (HIDA) on their Physician Advisory Council and Trade Show Advisory Council.
Heather Llorca-Kropp also serves as Treasurer on the Board of Directors for the Comsewogue Youth Lacrosse league.
She earned a bachelor's degree in Political Science from Hofstra University. She also has earned her CWCMS certification (Certified Woundcare Market Specialist)
Mrs. Llorca-Kropp currently resides in Long Island, NY with her husband and eleven-year-old daughter.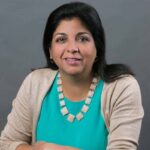 Yasmin Khakoo, MD
Pediatric Neurologist & Neuro-Oncologist
Titles
Director, Child Neurology Program
Clinical Expertise
Pediatric Neuro-Oncology and Neurology
Education
MD, Columbia University
Residencies
Pediatrics - University of California San Francisco; Child Neurology - University of California San Francisco
Fellowships
Neuro-Oncology - Memorial Sloan Kettering Cancer Center
Board Certifications
Pediatrics; Neurology (CAQ in Child Neurology); Neuro-Oncology
I am a board-certified pediatric neurologist and neuro-oncologist on the MSK Kids team who cares for children and young adults with primary brain tumors. As Director of the MSK Kids Child Neurology Program, I have a special interest in the prevention and treatment of nervous system complications in young patients receiving treatment for these tumors and other cancers. My goal is to help preserve neurologic and cognitive function (thinking abilities) in children with cancer so that when therapy is completed, a child can return to school and their family and resume a normal life. I consider myself a guardian of my patients' nervous systems, and I want them to survive and thrive to be the best they can be.
Along with my colleagues in the Brain Tumor Center at Memorial Sloan Kettering, I am involved in several clinical trials. We are evaluating novel approaches to treating people who are newly diagnosed or have brain tumors that have come back after earlier treatment. I received funding from the Cycle for Survival Foundation to study low-grade gliomas in children as the principal investigator. My MSK colleagues Neal Rosen, Ingo Mellinghoff, and Jeffrey Greenfield and I obtained tumor tissue samples from people having low-grade gliomas surgically removed. In the laboratory, we studied the effects of novel medications on this tumor tissue and helped identify a new drug to treat these tumors.
Awards and Honors
Castle Connolly: New York Magazine Best Doctors (2013-2014, 2018)